If you've visited our showroom lately, you would have seen our latest offering – a Cedar wood fired hot tub. A stand alone, beautiful wood cladded tub that is heated through a wood fire.
Slightly different to our Hydropool range but equally as excellent, the Cedar hot tub not only offers you a taste of luxury but it's also appealing on the eye.
Our Cedar hot tubs are handmade in Canada by a small eco-friendly family business who have been making high quality long-lasting hot tubs and outdoor furniture since 2004.
Benefits of having a Cedar wood fired hot tub
1 – It's good for the soul. We all lead a busy life and getting that work/life balance is what we all crave! Spending as much time as possible surrounded by loves ones is what we look forward to after a long day at work or a long day running our busy lives.
2 – Health benefits – relieve tension headaches, reduce stress, lower diabetic sugar level, sleep more soundly, reduces the pain of arthritis… need we say anymore.
3 – Hot tubs can be used all year round. People may think that hot tubs are a summer activity, but we've seen an increase in customers purchasing hot tubs throughout the year to enjoy in the colder months. Cosy up in a wood fired hot tub rain or shine!
In our showroom, we have one on display, and some in stock, meaning you could be soaking up the evening sunshine in an installed hot tub by next week!
If you'd like to visit, we're open Monday-Friday 9-5, Saturdays 10-5 and Sundays by appointment. If you would like further information in the meantime, feel free to email us on info@hydropoolcheltenham.com.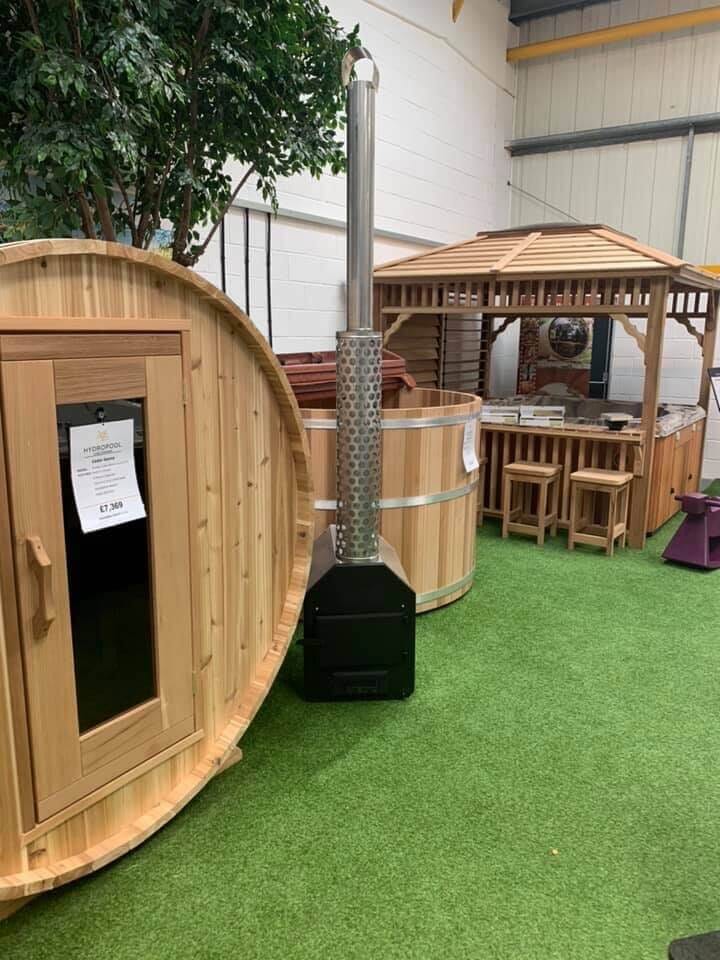 Brand NEW and available now…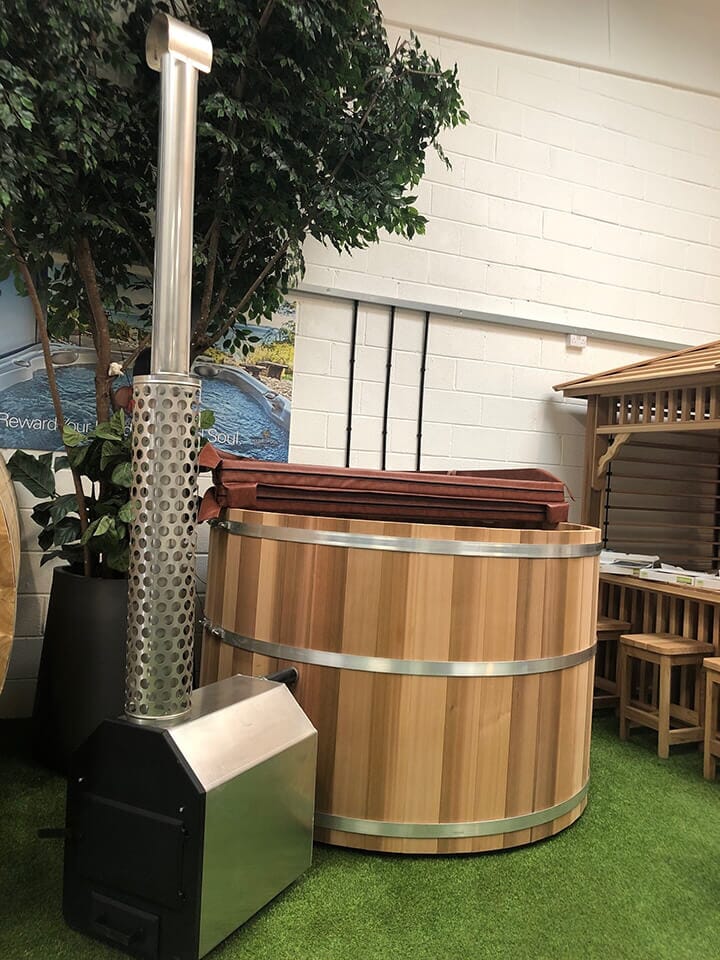 Go back to nature with the chemical free wood fired
hot tub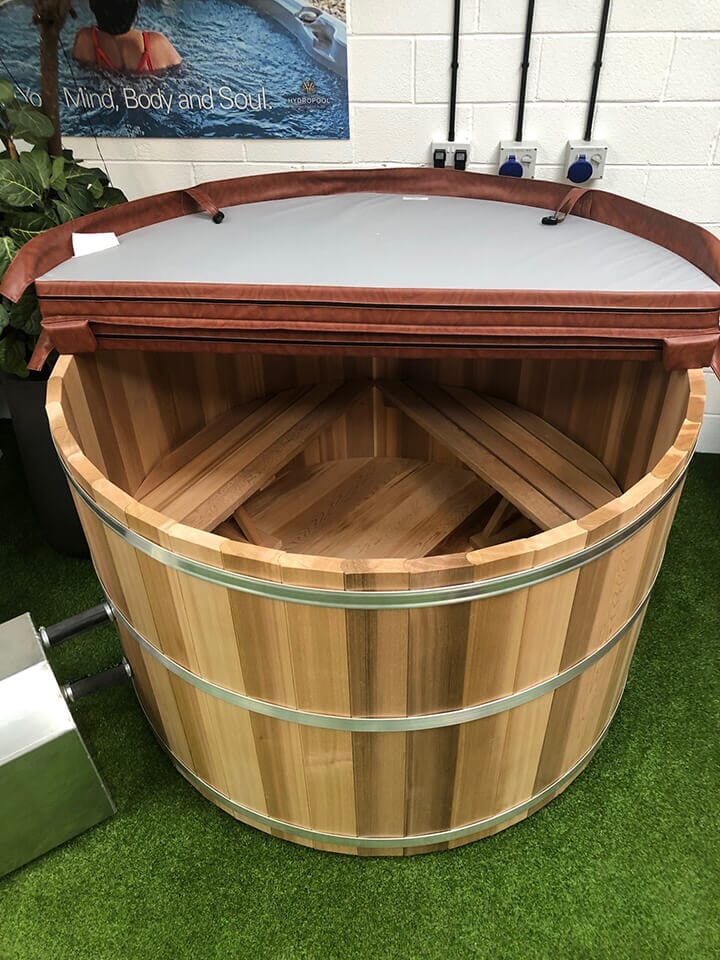 Flexibility on installation and packages…